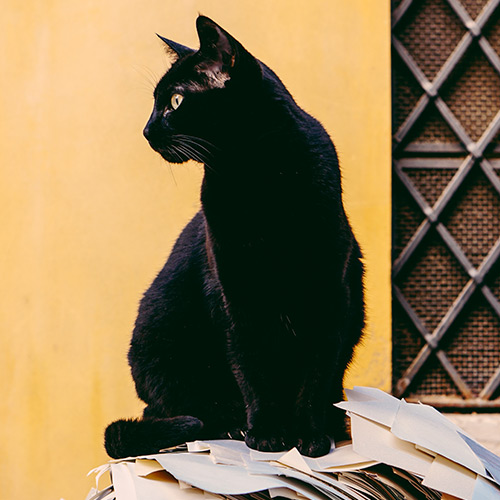 Yesterday, on the 27th October, it was Black Cat Appreciation Day. It's also getting very close to Halloween, and you'd be right in thinking that the proximity of these two dates is no coincidence.
For a mysterious variety of reasons, there's a history of associations between black cats and the supernatural – witches, demons, bad omens, superstitions, and all sorts of other unusual phenomena. Due to the mishmash of half-forgotten traditions from around the globe, it's not even particularly clear these days whether "a black cat crossing your path" is supposed to be lucky or unlucky. It also feels a bit strange to even be considering this in a world where most people don't subscribe to a belief that animals and objects act as cosmic signifiers of good or bad fortune.
However, whereas most people don't really believe there's anything funny going on with black cats anymore, the fact is that monochrome animals take longer to find forever homes. Cats Protection reported that in 2017, black cats have taken approximately 13% longer to rehome, and a similar, (although disputed) phenomena known as Black Dog Syndrome is said to apply to their canine counterparts.
So what's going on here? Apparently, some prospective owners think that black dogs and cats are less friendly or even more aggressive than their lighter furred friends, which could be due to how they are portrayed in books and films and so on (doesn't Harry Potter have a big black dog who we think is a baddie but actually turns out to be a goodie?). There is, of course, absolutely no evidence that an animal's exterior indicates their personality and anyone who has ever owned and loved a black dog, cat, bunny, guinea pig, fish or rat will testify that they are just as loving and full of humour and personality any other under the rainbow.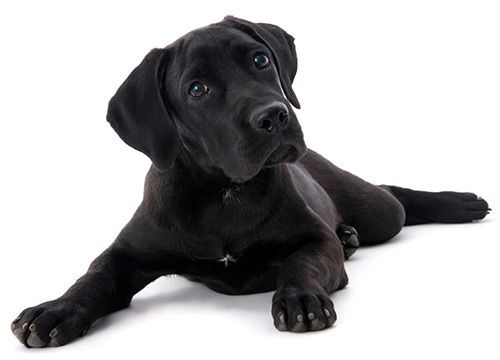 The second idea which crops up is even more baffling to us – prospective owners just don't think that a monochrome cat or pup is as pretty or photogenic as a colourful one (we are a social media generation after all, where things only have value if we can photograph them!). We think that black dogs and cats are beautiful – elegant, sophisticated and cool as cucumbers. More importantly though, we don't particularly think this matters.
The purpose of Black Cat Day is to make people aware that black animals take longer to rehome and to turn this bizarre stigma on its head. This we fully support! A pet should be rehomed based on their suitability and compatibility to you – your capacity to provide what they need, whether it's lots of cuddles or a big garden, and vice versa what you need from them (lots of cuddles or a companion for your early morning jogs). Join us in appreciating black cats, black dogs, and every other colour under the sun – after all, who cares?!