Everyone gets a bit miserable when we're cold but for our pets, it can be a whole other story. With no voices of their own, our cats, dogs, rabbits and horses are sometimes left to their own resources and this can get dangerous very quickly. But it's not all doom and gloom! Keeping our pets safe, warm and comfortable when the weather outside is chilly only really requires a bit of forethought and discipline as opposed to money.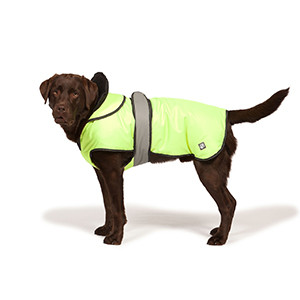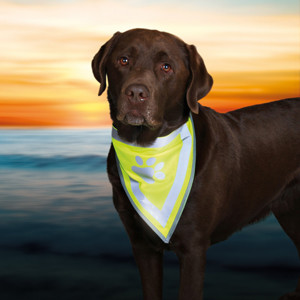 Reflective gear
For those long winter nights pick up a reflective dog collar or lead for when you walk your dog. This will make them visible in the dark, especially when there is an oncoming car!
Here at MedicAnimal we stock a wide variety of reflective coats, collars, walking leads and more for both cats and dogs!
Pamper the paws
Salt and grit that is laid down on the roads and pathways to stop us from slipping can cause abrasions and dryness in our pet's paws after a walk. After walking your dog, make sure that they are warm and dry when they get in, and give their paws a quick warm, soapy water soak to get any of that salt and grit out from in between their toes. This will avoid any painful cracks and abrasions.
 
Anti-freeze woes
Animals, cats in particular, absolutely love the smell and taste of antifreeze. It contains a chemical called ethylene glycol which is said to taste sweet to animals, but the ingestion of antifreeze is well known to be fatal if not immediately treated.
The easiest way to avoid antifreeze poisoning is to either buy antifreeze that contains a different non-toxic chemical called propylene glycol, or keep the bottles and containers locked up tight. Watch out for curious kitties who might lick at antifreeze on your windscreen, or climb onto high shelves to find out the source of the tasty smell.
For more information on antifreeze poisoning: http://www.cats.org.uk/wellingborough/news/antifreeze-kills
Contain your kitties
Cats are well known for seeking out the warmest place for a catnap. But during the winter months, cats have been known to go 'missing' due to them taking shelter in unusual places (under cars, in sheds, garages) and inevitably getting stuck in a predicament. Always keep an eye out when starting cars, and quickly scan any sheds or garages before locking them up for the night (and check again the next day for good measure).

Robust rabbits
Rabbits, especially the ones that live in outdoor hutches, are resilient creatures. But that doesn't mean that they won't appreciate some extra warm hay to bunker into, or a tarpaulin sheet to keep the wind out of cracks. And visiting them a few times a day for a quick cuddle and check up certainly won't go amiss!
To keep a rabbit or guinea pigs water bottles from freezing up over night, wrap an old towel around the bottle, or some bubble wrap, and make sure they have a backup water source just in case.
Pet coats/ boots/ accessories
A well looked after pet shouldn't usually need any additional accessories to keep them warm in the winter. But some short-coated breeds of dogs, like greyhounds, don't respond well to the cold and might appreciate a warm coat for going on walks in. Here in the UK, we don't often get significantly heavy snowfall so winter boots for your dog are not usually a necessary purchase, but see above for advice on looking after your dogs paws and if your dog starts lifting up their paws or whining while on walks, it could be because they're cold.
MedicAnimal stock a wide variety of coats, boots and accessories for cats and dogs.
 
Horse rugs
Horses are surprisingly hardy when it comes to colder weather but snow, wind and rain can make anyone miserable. All horses should have access to some sort of shelter in their field, and buying them a suitable rug for all seasons is a must.
 Look after the older ones
Older pets suffer a lot more during the winter months than the younger ones do. The cold can leave joints painful and achey, especially if your elderly cat or dog has arthritis. On this occasion can dogs fully appreciate a warm coat, and cats might even enjoy the comfort of a heated pad to rest on.
A visit to the vet could make all the difference for your elderly pet because they can advise on the best methods of pain and discomfort control.