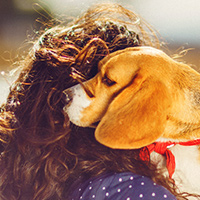 The Human-Animal Bond describes the incredible relationship which exists between us humans and our pets. When we look after for our furry companions, we create a relationship which has untold benefits for both of us – they give us their unconditional love, and we reciprocally 'pay' this love back by providing them with ours, as well as the best care, attention, and resources that we can.
The mutual benefits of this relationship go much further than a full tummy for your pet, and that warm and fuzzy feeling you get when you cuddle your cat, dog, guinea pig or hamster (or gaze lovingly at your goldfish!). Taking care of an animal is now widely accepted to provide us with a range of general health benefits, including:
Lower blood pressure
Lower cholesterol
Decreased risk of heart attack
Improving mood and decreasing depression
Reducing stress
Preventing disease
Increasing exercise (without us feeling like we have to try!)
Aside from these, owning a pet is also known to:
Increase self-esteem and sense of personal competence
Decrease loneliness
Provide us with a source of social support
Provide unconditional acceptance
Boost the immune system
Decrease the number of visits to your GP
Keeping pets has also been shown to have further benefits for children, older people, and people with diverse needs such mental illness and disabilities – particularly those who are vulnerable. These include providing feelings of comfort, companionship and acceptance, and pets can also help to reduce isolation and emotional distress.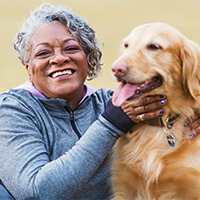 That our pets have a profoundly positive impact on our lives won't be news to you, I'm sure – but it's some of the lesser known health and social advantages of pet ownership are truly incredible, and could sometimes do with greater recognition. The above list was taken from SCAS (Society for Companion Animal Studies), whose co-founder, a veterinarian, I was very lucky to meet recently.
So, I thought it was apt to celebrate this bond and remind us all (not that we need much reminding, to be honest!) of just how amazing our pets are and how privileged we are to have them in our homes.

Andrew Bucher
Veterinarian and Co-founder of MedicAnimal