"But why should I be worried about ticks, they are just harmless bugs?!" I hear you ask.
The answer is: they can transmit Lyme disease, which put simply, is absolutely horrible.

Lyme Disease can take years to diagnose and can be totally debilitating. Luckily however, it's easily preventable – just follow our steps below, and give your dog or cat a monthly spot-on treatment. Not all ticks carry the disease but trust us, it's worth being cautious.
Oh, and the timebomb – act fast, (you're more likely to be infected if a tick's been on you for 24 hours or longer) and look out for these distinctive early signs:
• Circular rash which looks like a bullseye
• Flu-like symptoms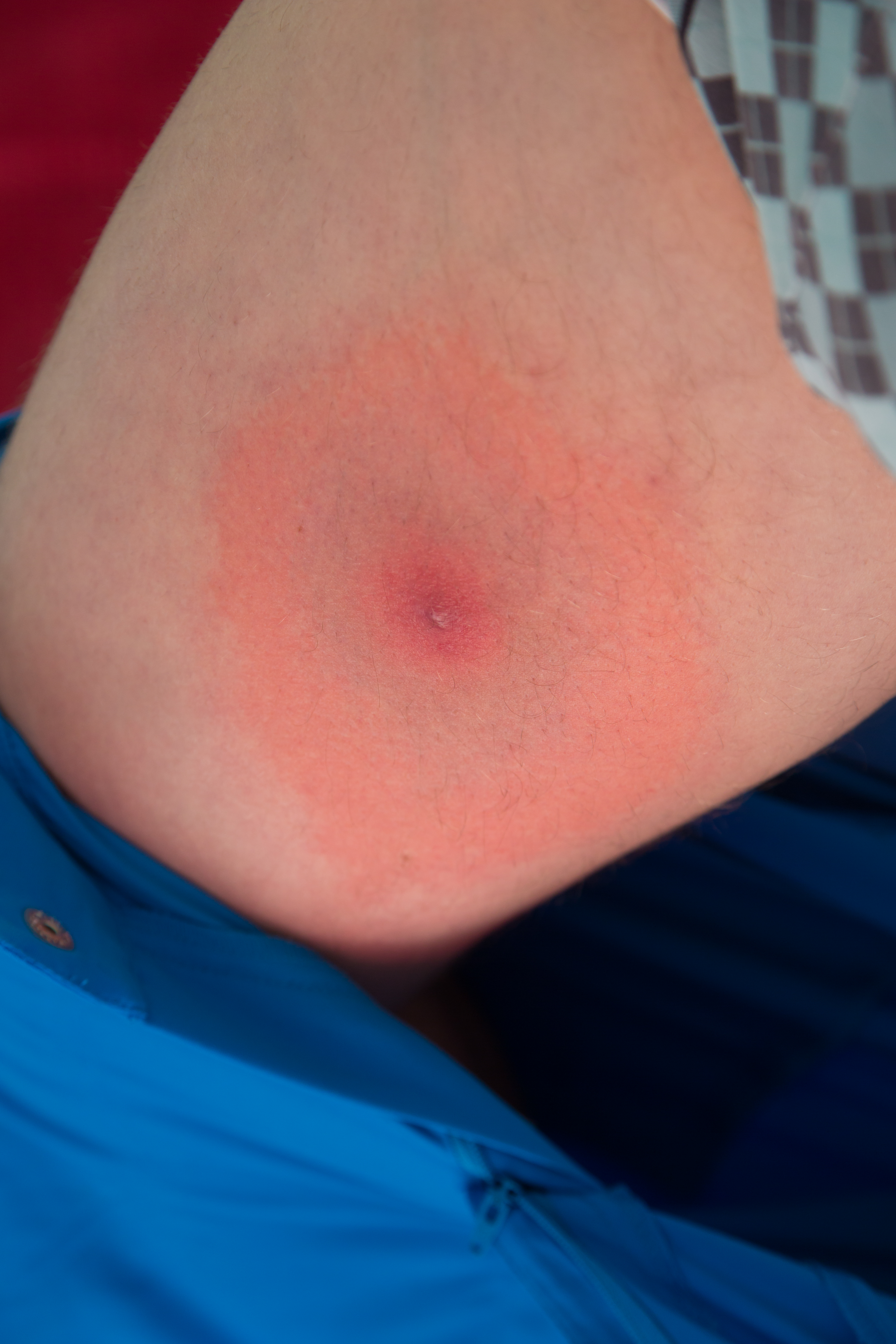 Tick All The Boxes
• After walking with your dog, check fur for ticks, particularly around the ears, face, and tummy (where the hair is thinner).
• Wear appropriate clothing whilst roaming in long grass or wooded areas. There's a reason you see hikers with their trousers tucked into their socks and no, it's not just because they look good.
• Check yourself for ticks at the end of the day (check everywhere… we mean everywhere).
• Stick to foot paths and avoid long grass if you can.
• Check children particularly (they're pretty much guaranteed to go and wander into some dodgy long grass).